Biography
Bianca 'Icielani' Garcia is a divine multi-talented socialite, charismatic, award winning Singer, Songwriter, performing and recording Artist from Toronto, Canada.  
Singer, music arranger, model, on-screen acting, music video director and songwriter.   Living in her grandparents home when she was born with her parents and two siblings in Etobicoke, the west-end of Toronto, Canada. With her parents migrating from Eastern Europe. Her DNA reveals a mix blessed with multiple different ethnicities; Slovak Republic, Irish, Great Britain, Italian, Greek, Finnish, Northwest Russian, Scandinavian, Germany, Slovenia, Middle East and North Africa. Embracing both Catholic and Jewish heritage. From a young age, she has loved performing - specifically singing.  Between singing in the living room with her siblings and singing in her church's choir since she was seven years old, music has always had a special place in her heart.  Grew up in the neighborhoods of Toronto, Canada. Where her influence in music was R&B, Hip Hop, Pop, Dance, Rock n Roll and Reggae especially with Toronto, Canada being home to the famous Caribana festival. A Caribbean festival held every year that she would attend growing up. She grew up in a very multicultural environment and embraces this in the music. Versatile from R&B ballads, to dance/dancehall pop vibes, spanglish and world sounds. Her bilingual words and vocals all in one blended melting pot instrument of who she is.  A ballerina, jazz, hip hop, gymnastics and belly dancer Performing at Meadowvale Theatre. Performing arts theater in Mississauga, Ontario. Canada.  Modeling with her 5 year swimsuit model contract with Swimsuit Canada and 5x Toronto Sun Newspaper Sunshine Girl.  Opening a concert of over 75000 people for Canadian VJ Master T from Much Music and artist Kardinal Offishall. Having the blessing of meeting Dalai Lama during a swimsuit charity show in Ottawa Ontario for the Childrens Wish Foundation. Making on screen movie appearances in the remaking of the Jimi Hendrix movie and Bait with Jamie Foxx, David Morse, Mike Epps and Kimberly Elise.   After high school, attended Randolph Academy for the Performing Arts to study the triple threat program: acting, dancing and singing. During that time she recorded a scrappy demo of "Killing Me Softly" by the Fugees with a Notorious B.I.G beat with her brother in their basement was founded by the owner of Caribbean Sound Basin in Trinidad & Tobago at 18 years old asked her to fly out to the studio in the island to record in her first studio recording demo mixtapes.  After Randolph Academy, attended University of Toronto to study English Literature where she learned poetry and how to write songs.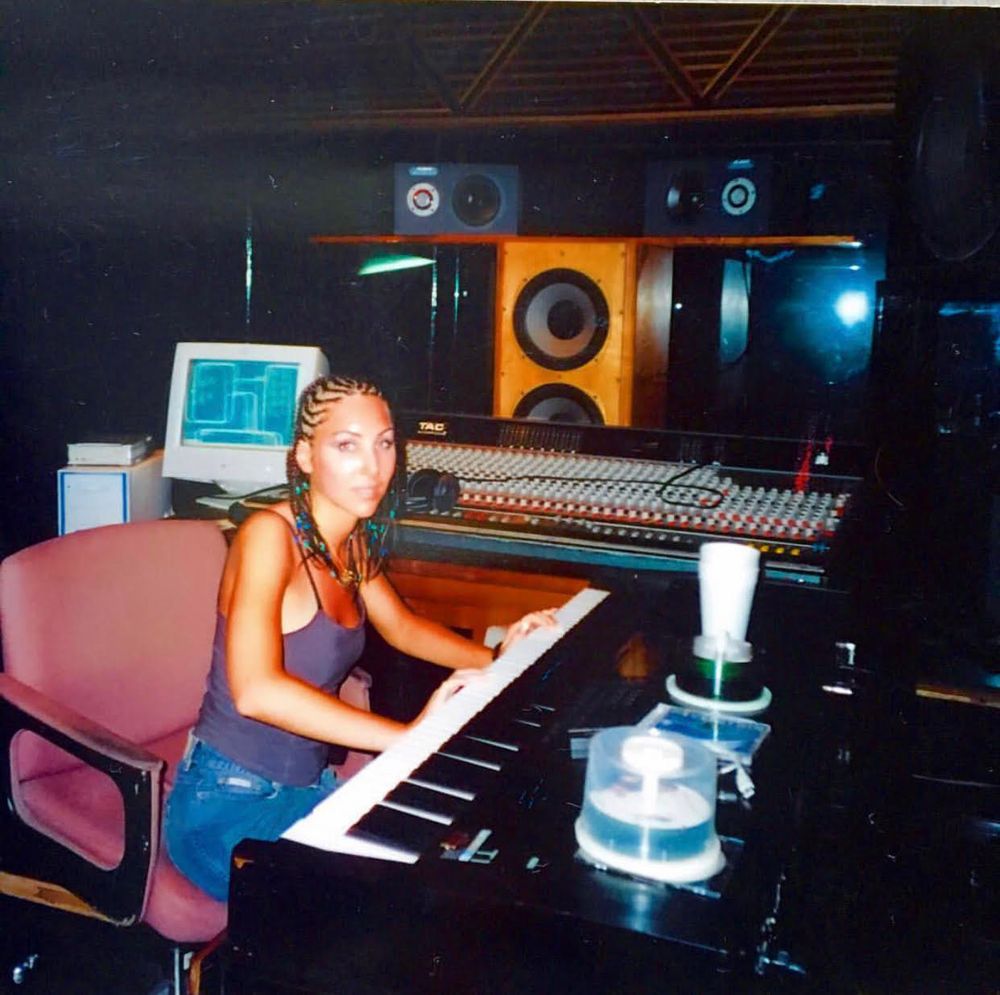 A certified Soprano Lyricist certificate at the Canadian Music Academy.  In addition, a College Diploma in Accounting, Book Keeping & Payroll Administration.  Taught her how to invest all the money she makes in Modelling/Acting Fashion and Music.  Wed locked in 2010 in the Dominican Republic to her music manager and husband Gilberto Garcia from the South Bronx, New York. Her dress custom designed in collaboration with her, her mother and famous Hollywood designer Amy Michelson.  Performed in the Canadian TEMFEST female pop showcase, where she performed a scrappy version of "No More Tears" gained momentum from the fans during the performance the song was urged to complete along with her first self-titled Album.  Gospel music and her participation in the church choir has been ingrained in her all her life.  In April 2015, she had the blessing to be the lead singer in the opening of the gospel for the Lent Gospel Acclamation with her choir "One Voice" at Cristo Reí for Mass and Holy Communion. 
Swimsuit Canada & Toronto Sun Newspaper Sunshine Girl Gallery
Officially releasing her first self-titled album "Daydreams Are Reality" in July 2017 that consisted of 4 singles "No More Tears" released in May 2016, "Dreams are Reality" in June 2016, "Hands up High" in September 2016 and "Your Into Me' May 2017. Nine out of eleven of the songs on the album she has written with the 11 track she also musically wrote and just performs a piano written instrumental. Recording sessions took place in 2015 in her home studio where she studied music production with Pro Tools,  completed the self-titled album in 2016 at Metalworks Studios in Toronto, Canada. Performing on local interview shows and making an appearance on the TV hit series 'Beauty and the Beast'. In December 2016, releasing "The Remixes" Vol. 1 EP from a DJ remix compilation of the two released singles "No More Tears" and "Dreams Are Reality". Following the self-titled album release in June 2017,  song title "Your Into Me" from her first self-titled album "Daydreams are Reality" reached number 2 in the emerging200 artists charts for 7 consecutive weeks on the Upcoming100 charts in June 2017 and remained in the Upcoming100 charts all the way through to March 2018. 
Maxim top 5 support Homes for Wounded Warriors
NYU Clive Davis Institute of Recorded Music TISCH / Billboard Certification in Music Industry Essentials
"So Nice" from the Freedom Life EP featured in Tropical House Cruises to Jamaica Exclusively on Billboard
Check out Icielani's Ancestry